The restructuring and conversion of obsolete buildings with a view to recycling, the reversible construction of new buildings to anticipate a change of use and the re-use of materials all seem to be logical, meaningful solutions for the future of our real estate projects and our cities. This new issue of BuzzWords explains these concepts and tells us how BNP Paribas Real Estate is implementing them in its activities.
Converting offices into housing and reversible buildings
Today, the real estate sector is facing major challenges that are pushing the players in the sector to renew our urban models. As the population of cities constantly grows, the challenge is to be able to respond to the needs for housing and all the associated infrastructures, whilst protecting fertile areas and limiting greenhouse gas emissions and the use of new material resources.
Essential projects for real estate stakeholders
It is also clear that a certain proportion of Europe's commercial and industrial real estate stock is now considered to be ageing and obsolete. According to ORIE [1], the average life span of an office building is just 15 years. Meanwhile, according to the BNP Paribas Real Estate Research Department, 1,000,000 m² of additional office space was added to the rental market in Ile-de-France between Q1 2020 and Q1 2022 because of the massive deployment of remote working in companies [2].
At a time when property is increasingly rare, however, these buildings have turned out to be worthy of interest, and many of them need to be preserved. Transformation and conversion operations are being organised all over Europe, and the question of reversibility is more often addressed in project bids than it was in the past.

Rethinking how we (re)build our cities
Projects to convert obsolete buildings are all very different from each other. They are subject to different complexities according to geographical region, or different standards according to the country or the new intended use of the building, so it is hard to imagine a single, standardised strategy to which one set of rules could be strictly applied. BNP Paribas Real Estate is nonetheless implementing a European methodology that could provide its teams with a set of steering procedures that will be fundamental to keeping the plan on track. Several large-scale projects have already been carried out, such as the conversion of an office building into residential units in Covent Garden, London (Hexagon), the conversion of a Renault factory into offices in Boulogne-Billancourt (METAL 57), and the rehabilitation of a 19th-century real estate complex into new residential units in Milan (Horti).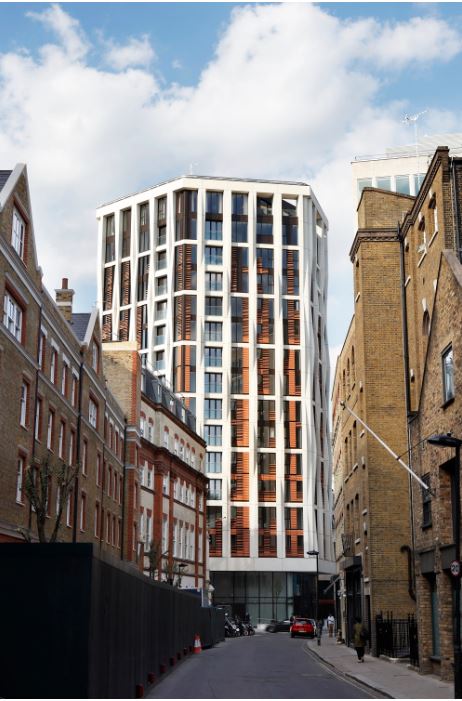 This strategy of converting heritage real estate assets is a strong trend for the future. Not only do real estate players increasingly want to design buildings responsibly, but also the factors involved in converting obsolete buildings have become more and more crucial in many ways. For one thing, certain cities such as Paris and London are already incredibly dense and cannot be expanded any further. In addition, inflation is pushing up material prices, in particular due to manufacturing delays and longer delivery times in the supply chain, which is causing stakeholders to revise their thinking.

The circular economy is another solution whose growth potential and positive environmental impact are now accepted facts. Through bio-sourced materials, short circuits, re-use, renovation, and the recycling of materials in buildings, greenhouse gas emissions and the use of new resources can be reduced. As a major player in the real estate sector, BNP Paribas Real Estate has taken a structured approach that promotes the circular economy in its businesses and operations, to contribute to the development of the sustainable city of today and tomorrow.

Constructing reversible buildings
To address reversibility in real estate, the various ways a building can be used must be considered right from the design phase. Unlike the process of converting an existing real estate asset, the programming of this new structure will be designed to accommodate homes, offices, hotels, or any other use without the need for major work or intensive rehabilitation, thus greatly reducing the building's carbon footprint.
Real estate reversibility is also an important issue for developers, because it provides solutions to the environmental and societal challenges that communities must face, whilst reinventing buildings and injecting a new dynamic into neighbourhoods.